COURT CRAWL | Chief judge blasted over handling of illegal arrests, new religious liberty ruling | Courts
Welcome to Court Crawl, Colorado Politics' roundup of news from the third branch of government. A federal judge had some harsh words for how the chief judge of Mesa County allegedly failed to respond to reports of illegal arrests, and a new religious liberty decision from the U.S. Court of Appeals for the 10th Circuit is in the national spotlight.
Chief judge in hot water
•  It's well established that arresting someone on criminal charges takes probable cause (it's written in the Fourth Amendment). But in Mesa County, a man alleges he was arrested seven time in violation of a protection order, even though the protection order against him was actually expired. He blames Chief Judge Brian J. Flynn for his arrests, saying Flynn was warned repeatedly about the problem of expired protection orders remaining in the court's computer system. But the judge reportedly did nothing to fix it.
•  Last week, a federal court greenlit the claim against Flynn. U.S. Magistrate Judge S. Kato Crews offered a pointed critique of Flynn, saying in essence that Flynn should have known better: "In the Court's view, the wrongfulness of Judge Flynn's alleged actions is self-evident. Judge Flynn is not only a licensed attorney, but he is also a chief judicial officer in the Colorado court system. It should have been clear to any reasonable official, particularly a chief judge, that maintaining a policy which results in arrests lacking probable cause based on expired protective orders, violates those individuals' Fourth Amendment Due Process rights. Indeed, according to the allegations, Judge Flynn did in fact know this policy was treading on the rights of individuals and nevertheless stayed the course."
•  Flynn is also the subject of a lawsuit from the ACLU of Colorado, which claims one of Flynn's orders kept a woman illegally jailed for 15 days.
•  Of political note: Flynn was a 2004 appointee of Acting Gov. Keith King. King, the Republican state House majority leader at the time, was filling in because Gov. Bill Owens and other top GOP leaders were attending the Republican National Convention. King served as acting governor for a week and his accomplishments included the appointment of one judge — Flynn.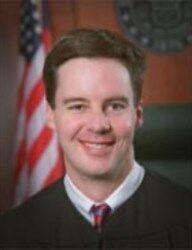 Masterpiece Cakeshop part 2?
•  The name "Masterpiece Cakeshop" probably rings a bell because the U.S. Supreme Court weighed in a little over three years ago on the ability of a Lakewood cake baker to refuse to create a wedding cake for a same-sex couple. Well, the federal appeals court based in Denver issued a decision last week in a very similar scenario: whether a Christian website designer in Colorado could deny her services for same-sex couples. By a 2-1 decision, a panel of the 10th Circuit said she could not.
•  "In short, Appellants' Free Speech and Free Exercise rights are, of course, compelling. But so too is Colorado's interest in protecting its citizens from the harms of discrimination." —Judge Mary Beck Briscoe in the majority opinion
•  The decision upheld the Colorado Anti-Discrimination Act as constitutional, even though the law compelled website designer Lorie Smith and her company, 303 Creative, to create speech in ways that violate her deeply-held religious beliefs about marriage. Opponents of the ruling say it represented a major infringement on religious liberty, and may in fact make it to the Supreme Court.
•  Using anti-discrimination laws "to force conscientious objectors out of the wedding business is a greater wrong. She must permanently surrender either her conscience or any opportunities in the wedding business." —Douglas Laycock, religious liberty scholar at the University of Virginia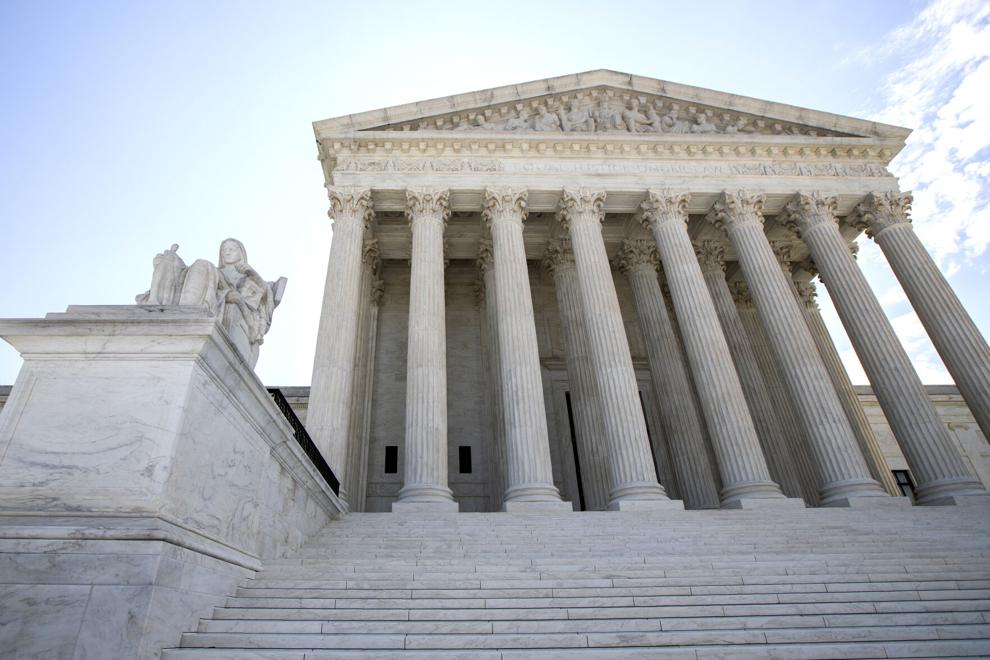 Judges reflect on pandemic
•  When the state shut down for the pandemic in March 2020, the judicial branch had to adapt as quickly as anybody. Now, 16 months later, Colorado's federal and state judges reflected on how the courts weathered COVID-19. On Friday, seven judges representing the Colorado Supreme Court, state district courts, the federal district court and even the U.S. Bankruptcy Court generally agreed during a panel discussion that virtual court proceedings should, to some extent, keep going into the future.
•  Justice Carlos A. Samour, Jr. noted that "the public has the right to watch proceedings and to know what's going on in the courts and how proceedings are handled," while clarifying that he didn't think a full criminal trial would ever be able to take place virtually.
•  At the federal level, the backlog of cases from the pandemic is real: not only was there a 3% increase in civil cases filed in 2020, but the time between filing a case and a jury trial ticked up to 36 months on average. Consequently, one judge admitted that "we are denying some justice there.
Is help on the way?
•  A new bill introduced in the U.S. House of Representatives would give Colorado's seven-member trial court a whopping four new judges, as part of a larger effort to boost the number of judges nationwide. While a 57% enlargement of the U.S. District Court seems large, it would be the first time Colorado has received new federal trial judges from Congress since the mid-1980s, when both the state's population and caseloads were roughly half of what they are now.
"You are not free to…become outwardly critical of me"
•  El Paso County Sheriff Bill Elder reportedly allowed his allies to speak freely about politics in the office, while retaliating against an employee who supported his election opponent, the 10th Circuit decided last week. The court denied qualified immunity to Elder in a lawsuit from Keith Duda, a former employee who alleges Elder fired him for his speech.
•  The lawsuit alleges Elder had "informants" in the sheriff's office, and that he sent a memo telling command staff that "You are not free to start rumors, engage in side bar or closed door discussions, or become outwardly critical of me or any member of staff." There was "ample evidence," the court noted, of Elder selectively enforcing his policy against on-duty political activity.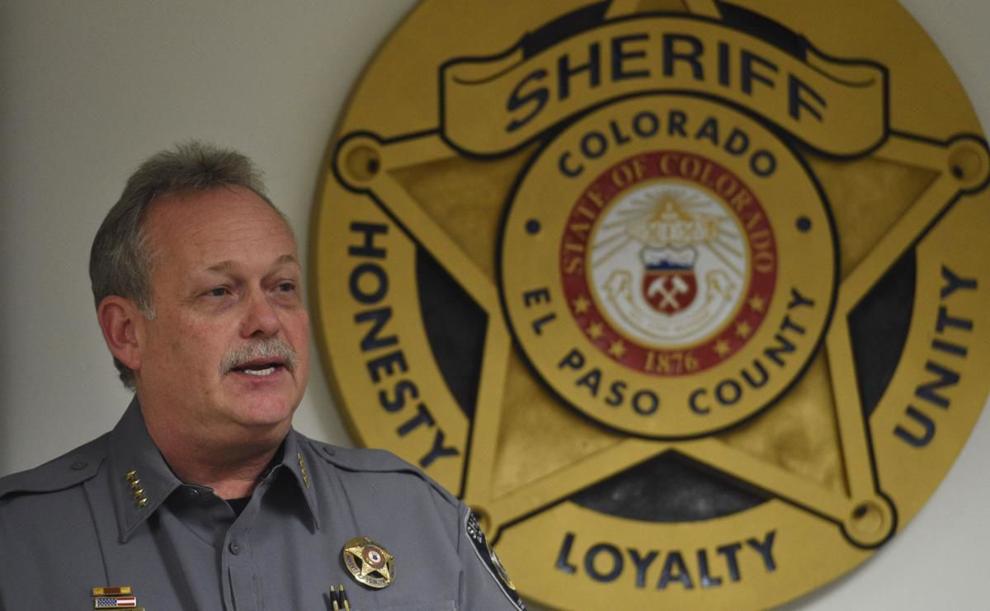 Miscellaneous decisions
•  A Colorado inmate told a guard that other prisoners were about to attack him, that he had a weapon to protect himself and that he needed help. But instead he was convicted for possessing contraband (a shank). The Court of Appeals overturned his conviction.
•  An inmate allegedly attacked by white supremacists in prison may sue a corrections official who knew about the inmate's fears and failed to act, a federal judge ruled.
•  The Colorado Supreme Court has given a schedule to the state's congressional and legislative redistricting commissions, although the justices weren't exactly crystal clear.
•  CenturyLink will pay $1.7 million to 205,000 Colorado customers for its deceptive charging practices.